Rx Alibi
Book 3 of the Rx Series
Andrea Felder objected vehemently to her ex-husband's relationship with Denise, pharmacist Ruthie Kantor Morris' best friend. Now both the ex and Denise are suspected of killing her. Another suspect is the victim's father, Amos Felder. Wheelchair-bound and dependent on his caregivers and companion dog, Amos has first-hand knowledge of his daughter's self-destructive lifestyle. Her drunk driving caused the automobile accident that left him disabled, and he fears another accident could maim his grandchildren. But the police have eliminated Amos because of the angle of the knife wound. Ruthie, too, believes in his innocence until she makes a startling discovery. But did Amos Felder kill his daughter or did the real murderer set him up?
Other suspects abound, including the mysterious Tony--Denise's abusive former boyfriend. Meanwhile, Ruthie is faced with another crisis and a hostage confrontation at the supermarket pharmacy. She no sooner extricates herself and her staff pharmacist from this danger than she finds herself caught up in another terrifying situation.
The scene is Scottsdale in March, when Arizonans wear sweaters in the mornings and evenings, while tourists bask in the 70 and 80 degree weather and all enjoy the wonderful aroma of citrus trees in bloom throughout the city. This idyllic setting is shattered during a forced ride through a deserted area of the Indian reservation that borders Scottsdale. Can Ruthie escape to save her own life and also the lives of two vulnerable children?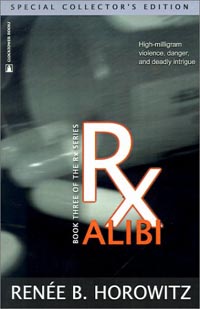 Available in Paperback from Amazon.com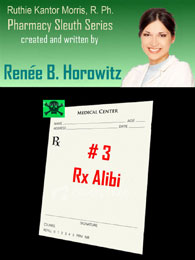 Also available on eBook at Smashwords (Multiple formats)
Other eBook sites: Amazon (Kindle), Sony (ePub) and Barnes and Noble (Nook)